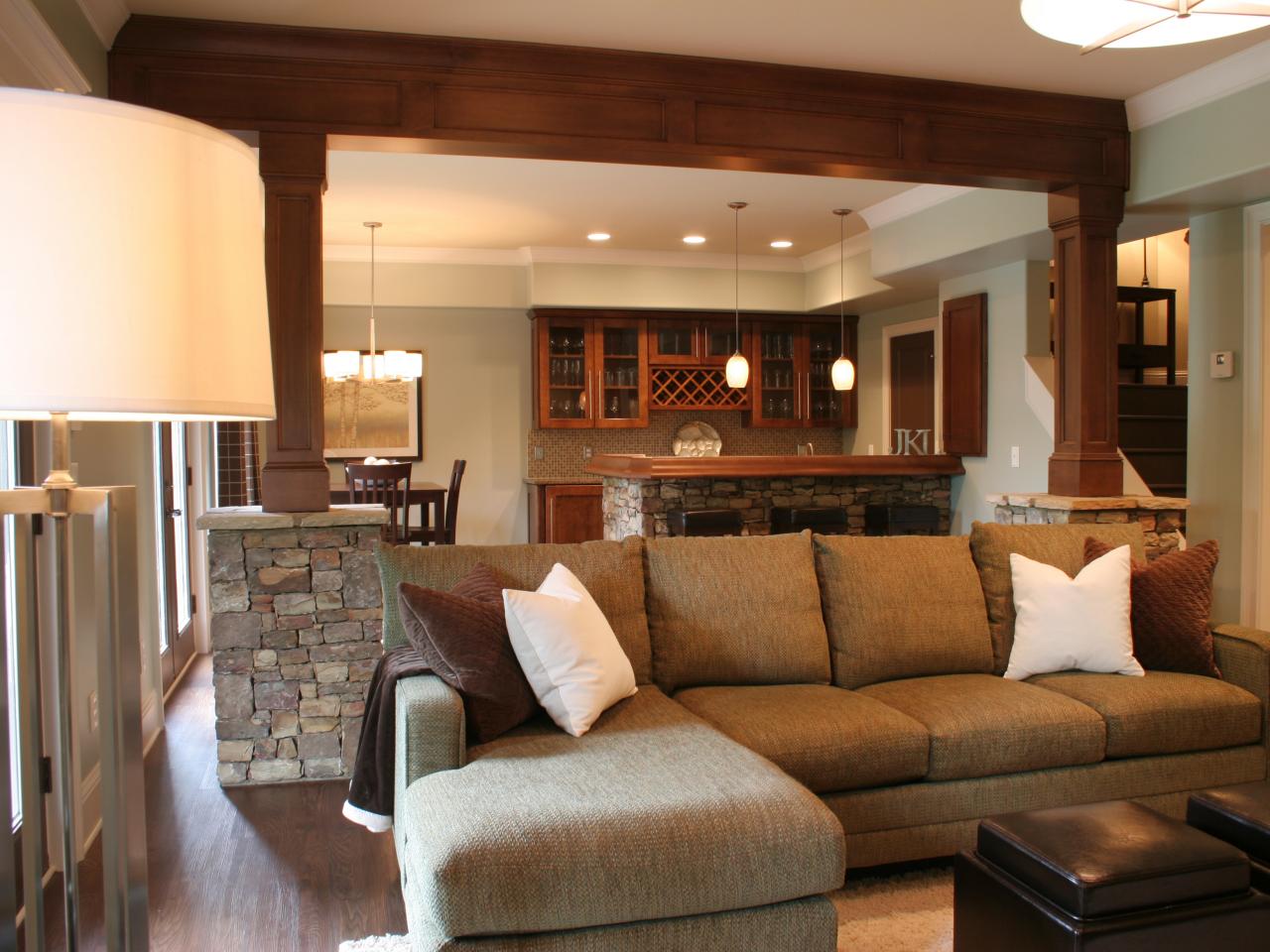 The popular concept is that refinishing your basement is a good way to obtain additional living space, as well as increasing your home's resale value, and this is certainly true.  But before you plunge full-tilt into a remodeling project, it's important to check carefully for all the possible—and expensive—stumbling blocks that you might not unearth until you are midway through the renovations.  When it comes to home improvement, research is key.  Consider these hidden costs before you begin finishing a basement…
How many support pillars are present in your basement?  What kind of remodeling do you have in mind, and will the current structure support the changes you want to make?
Window egress.  If your remodel plans include adding a guest or bedroom, ample egress is legally required.  There must be easy escape from these rooms, so if the basement doesn't already have these, add the cost of installing additional windows to your bottom line.
Are the floors level and the walls straight?  How much reconfiguration will be needed to install flooring, paneling, etc. so that it doesn't warp or shift with time?
What potential drainage and ventilation issues might you encounter?  Particularly humid climates may require the addition of a dehumidifier to keep the location dry and usable.
How much of the pre-existing materials can be used in the remodel?  How much new materials will be required?
Know what you're up against before you begin finishing a basement.  When you have the answers to these questions, you'll have a much clearer idea of how much you need to budget for the home improvement project, and whether the ultimate cost can support your plans.
And remember that Handyman Matters stands ready to assist you with this and with any other remodeling or repair projects around your home.  Contact us at 1(866)FIX-MY-HOME or enter your zip code on our website to start your home improvement project's free estimate!